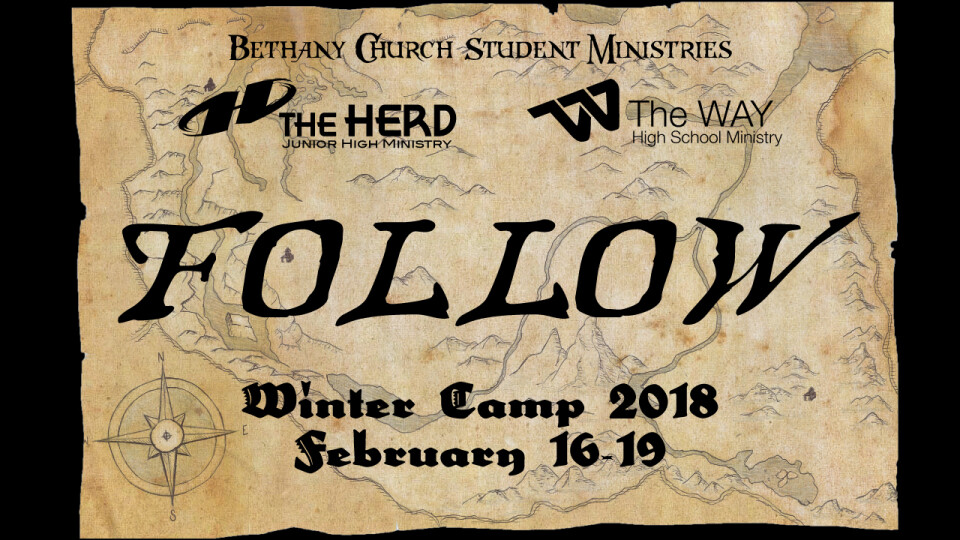 Friday, February 16, 2018 - Monday, February 19, 2018
This trip is by far the highlight of the school year!
There are large group worship times, games, cabin discussion times, amazing and challenging messages, and of course great free time options like a tube run, archery, zip line, climbing wall, ropes course, snack shop, and more! You will have the time of your life and make friends that last a lifetime!
Worship: Josh Taylor
We are very excited to have Josh Taylor joining us this year to lead worship. Josh is an incredible musician and a creative worship leader. Josh has a huge desire and calling to follow God and lead others into incredible worship times with God. Josh, and his incredible band, are extremely excited and cannot wait for this weekend to worship God with us!
Speaker: Matt Furby
Matt is from The Grove Community Church where he is the Teaching Pastor. Matt is a talented and gifted speaker and we are excited to have him join us for Winter Camp!
Cost: $260
This includes all camp activities, at camp meals, and transportation. Your student will need additional money for lunch on the way up and back from camp and may want money for the snack bar.
***If money is the deciding factor on your student attending camp, please contact us and let us know of your financial need. We have scholarships to help any student that needs it. Our heart is that no student would miss out on camp, so please let us know and we will do everything we can to get your student to camp.
Travel: Friday & Monday
We will meet at Bethany Church on Friday, 2/16/18 at 10 am in an effort to avoid hitting the holiday traffic during President's Day weekend. If we wait until later in the day to begin registration and leave it will take us significantly longer. We understand your student will have to miss some school but most school districts allow for missing school for religious retreats. If you have any questions or concerns on this please let us know.
We plan to return to Bethany on Monday, 2/19/18 at 3 pm. Return times are always in flux based on traffic and other factors. Please know we will do our best to notify you of a more exact return time that day.
Registration:
All registrations are handled online. Please CLICK HERE to register your student.