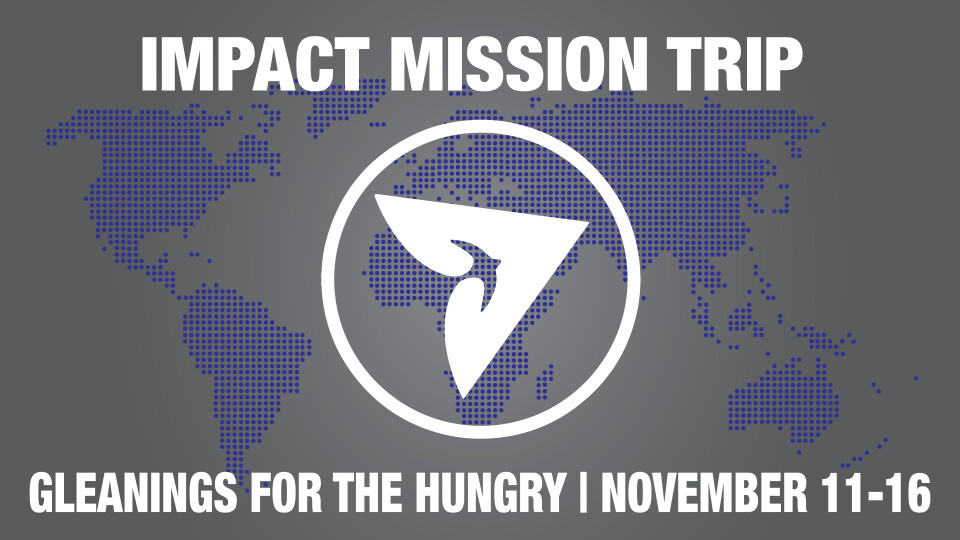 Sunday, November 11, 2018
IMPACT: Gleanings for the Hungry
November 11-16, 2018
Make a difference and join us as we GO to Gleanings for the Hungry in Central CA. This week-long mission trip will provide the opportunity to work with an amazing organization to pack shelf-stable food that is then given free of charge to partner ministries around the world, to be distributed in impoverished areas, with the love of Jesus.
Estimated cost is $130 per person.
To register for this trip, click here.
For more information contact