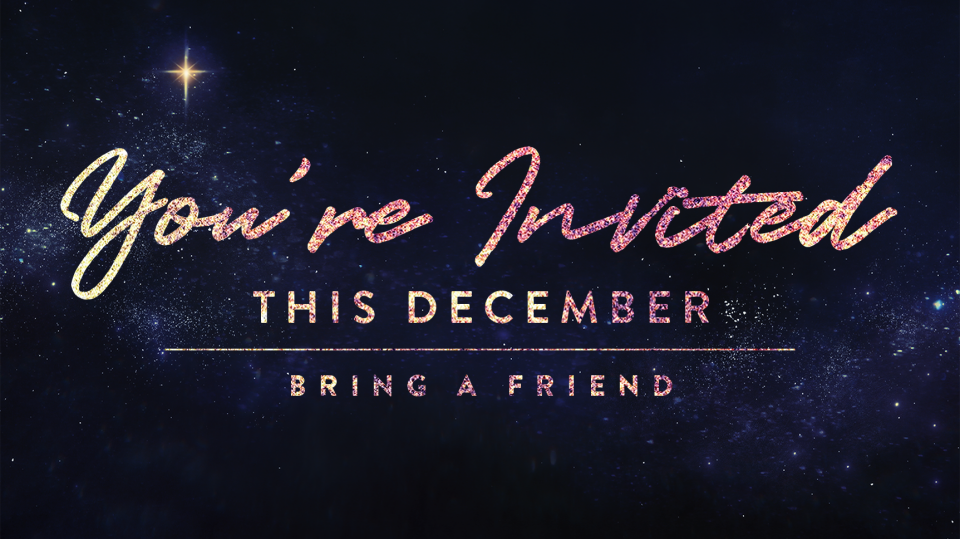 Sunday, December 09, 2018 - Monday, December 24, 2018
You are invited to Bethany this December! All are welcome to celebrate the "Thrill of Hope" with us!
December 2, 9, 16, 23 | "The Thrill of Hope" Sermon Series
"The thrill of hope, the weary world rejoices." From the beginning of time, God promised to make a way, even where there seemed to be no way. Join us for our Christmas series as we find the Hope offered to a weary world.
December 9 | Children's Choirs Perform
"O hear the angels' voices!" The sound of Christmas is synonymous with the sound of children's voices singing with joy. Celebrate with the Bethany School K-2 choirs as they share some special music.
December 9 | "Prelude to Christmas" Community Concert
Invite friends and family for this evening of beautiful music as the Long Beach Community Band performs holiday favorites as well as a Christmas sing-a-long. Cookies and cocoa will be provided after the show.
December 23 | "Christmas Family Services
"O Come All Ye Faithful!" That's right, kids included! On this Sunday, we welcome children in K-5th grades to our services to worship and celebrate with their parents. Kids programs will be available for ages 3 months-PreK.
December 24 | Candlelight Christmas Eve Service | 6 PM
"O Holy Night!" Join us for our Christmas Eve service for the whole family as we reflect on the Gift of Hope given that night long ago. The evening includes caroling, a message, candle lighting, cookies and cocoa. The whole family is welcome for this beautiful service.
---
Holiday Offering Because of His many gifts to us, we express our gratitude in giving back to God. This year, our holiday offerings will bless our ministry partners at Kenya Hope & Genesis Diez. Use the holiday envelopes or click here, using the "Holiday Offering" fund on the drop down menu, to give above and beyond your regular giving.