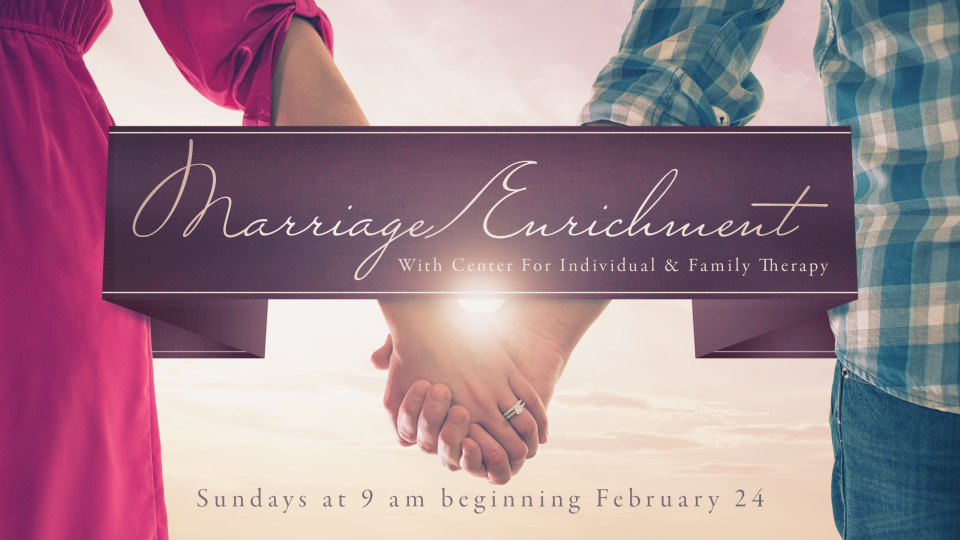 Every Sunday, from 02/24/2019 to 04/14/2019, 9:00 AM - 10:15 AM
Marriage Enrichment Class | February 24 | Sundays at 9 AM
Over 8-weeks, licensed therapists from our partners at the Center for Individual and Family Therapy (CIFT) will provide practical tools to strengthen marriages by equipping couples with healthy communication and conflict resolution skills. This free class meets Sundays at 9 AM.
Childcare is provided through our Children's Ministry Program for ages 3 months - 5th Grade. Student ministries also meets during this hour, so teens have programming, as well.
To register for this class CLICK HERE!