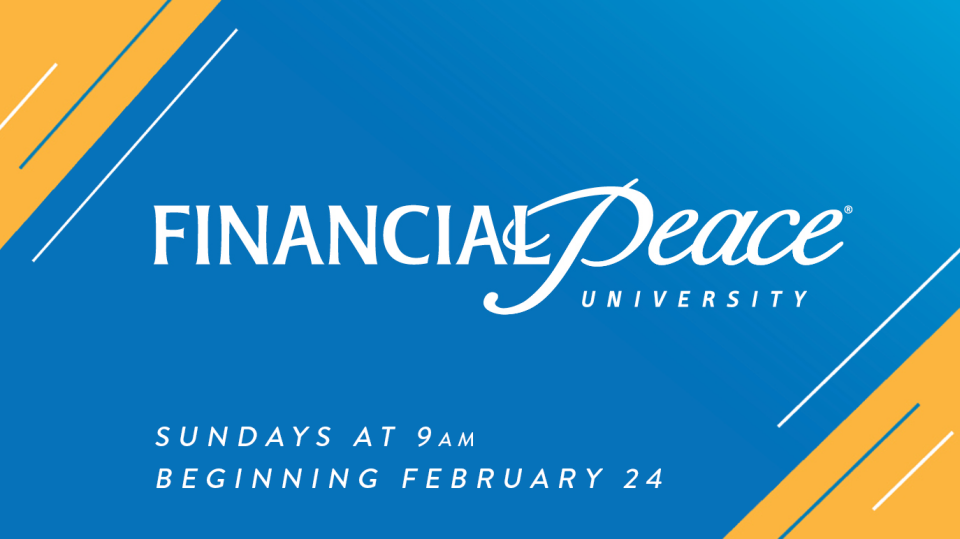 Every Sunday, from 02/24/2019 to 04/14/2019, 9:00 AM - 10:15 AM
Financial Peace University | February 24
This 8-week video series, produced by Dave Ramsey, will present practical principles for stewarding our God-given resources to live a life of generosity for the sake of the Kingdom. The cost for materials is $69 per family unit. This class meets Sundays at 9 AM.
Click here to register/pay for this course.
Deadline for enrollment is February 10.
Childcare is provided through our Children's Ministry Program for ages 3 months - 5th Grade. Student ministries also meets during this hour, so teens have programming, as well.
We are also offering a Marriage Enrichment class during the same hour. For more information on that class, click here.