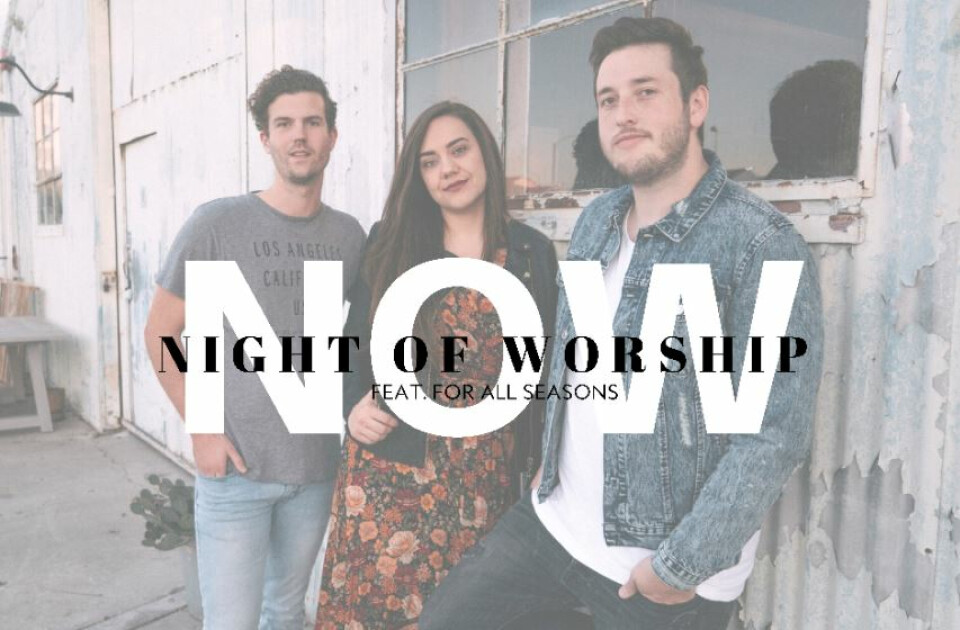 Sunday, May 19, 2019, 7:00 PM - 9:00 PM
Night of Worship | May 19 | 7 PM
Join us for a night of corporate worship at this concert featuring the music of For All Seasons. This free event seeks to bring together adults and students from across our city that share a relationship with Christ and give them an opportunity to see the body of Christ united in common worship.
An offering will be taken and refreshments and coffee, provided by Hidden House Coffee, will be available for a donation. All donations will benefit the ministry of the Long Beach Rescue Mission.
Doors open at 6:30 PM.