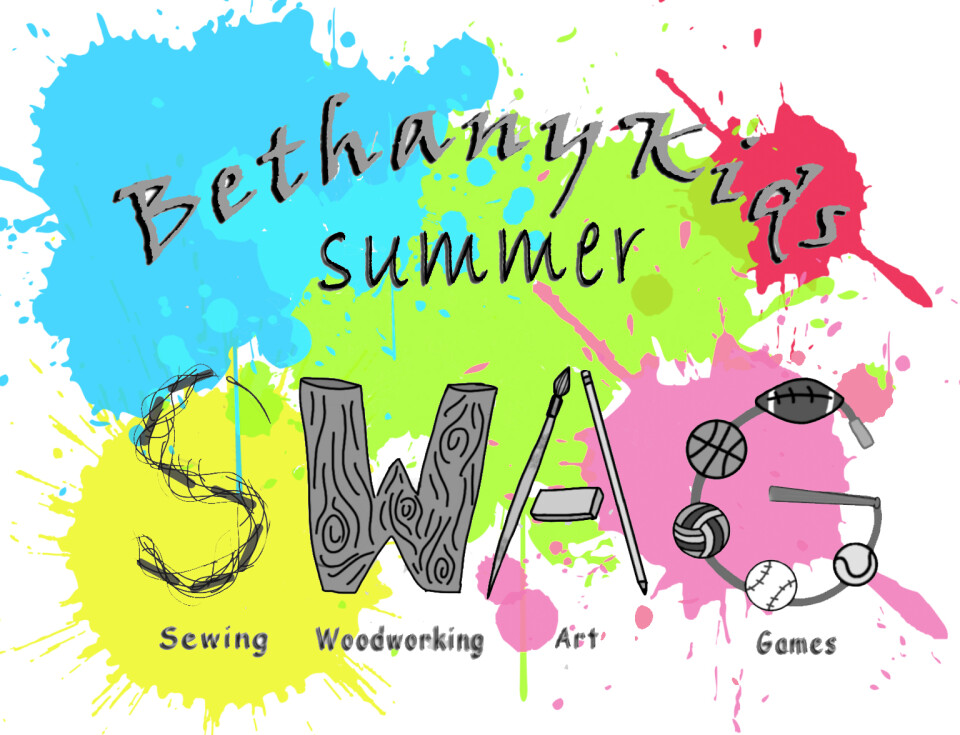 Monday, June 17, 2019, 9:00 AM - Friday, June 21, 2019, 12:00 PM
Click here to register your child today!
Bethany Kids Summer S.W.A.G.
June 17-21 |
Daily
9 AM - 12 noon
During our free Summer S.W.A.G.program kids will be exposed to the skillful culture of the people during Biblical times.
They will be learning:
Sewing just as Gods people did when they were making Curtains for the Tabernacle.
Woodworking which was a very vital part of biblical times. While Noah and his woodworking crew displayed exceptional skills in building the Ark, Bethany kids will be working on a weeklong project and learning what ancient tools and types of wood were needed to finish a project.
Artwork God created a perfect canvas of art in creating the world and it took him 7 days. While the Tabernacle glorified God explicitly, all art has the potential to glorify God. During Art the kids will be creating a beautiful project showing their art skills.
Games are a great way of building team unity and teamwork, which is also an important part God's church.
This is just a small picture of what the kids will be learning at Bethany Kids Summer S.W.A.G. This program is available to kids who are entering grades 1-5.
Click here to register your child today!