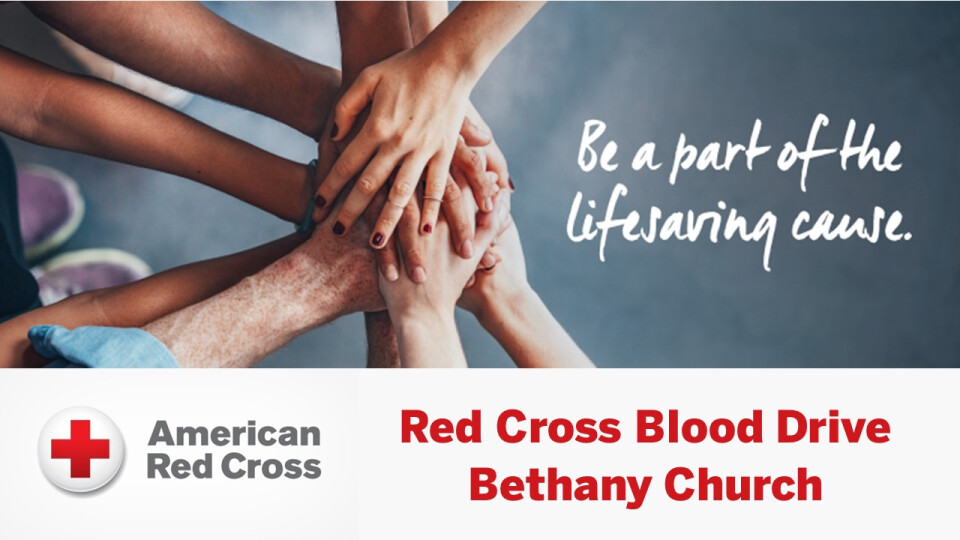 Sunday, March 21, 2021, 9:00 AM - 3:00 PM
During this difficult time, across our nation, the need for life-saving blood donations has increased while the number of donations has decreased significantly. We can be of service to our community by hosting a blood drive in our gym, which will provide a safe space with ample room for social distancing as well as allowing us to be the hands & feet of Jesus sharing live-giving blood to those in need. This also provides an opportunity for the Bethany body to participate in GO-ing in an area of service.
If you are able, we ask that you consider donating blood at our next drive on Sunday, March 21 from 9 AM - 3 PM.
Schedule your appointment by clicking here and entering the Sponsor Code: bethanylb.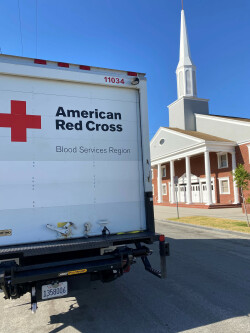 Discover Your Antibody Test Status When You Give Blood For a limited time, the American Red Cross will test all blood, platelet and plasma donations for COVID-19 antibodies as an additional health service to our donors. This testing may provide critical insight into whether donors may have possibly been exposed to this coronavirus. The Red Cross is committed to helping others in meaningful ways during this pandemic.
What is the Antibody Test? An antibody test screens for antibodies in your blood, which are formed when fighting an infection, like COVID-19. An antibody test assesses whether your immune system has responded to the infection, not if the virus is currently present. The COVID-19 antibody test is authorized by the U.S. Food and Drug Administration (FDA) and may indicate if the donor's immune system has produced antibodies to the coronavirus, regardless of whether they developed symptoms.
Blood drives are an essential service and are safe. For more information, click below to read: