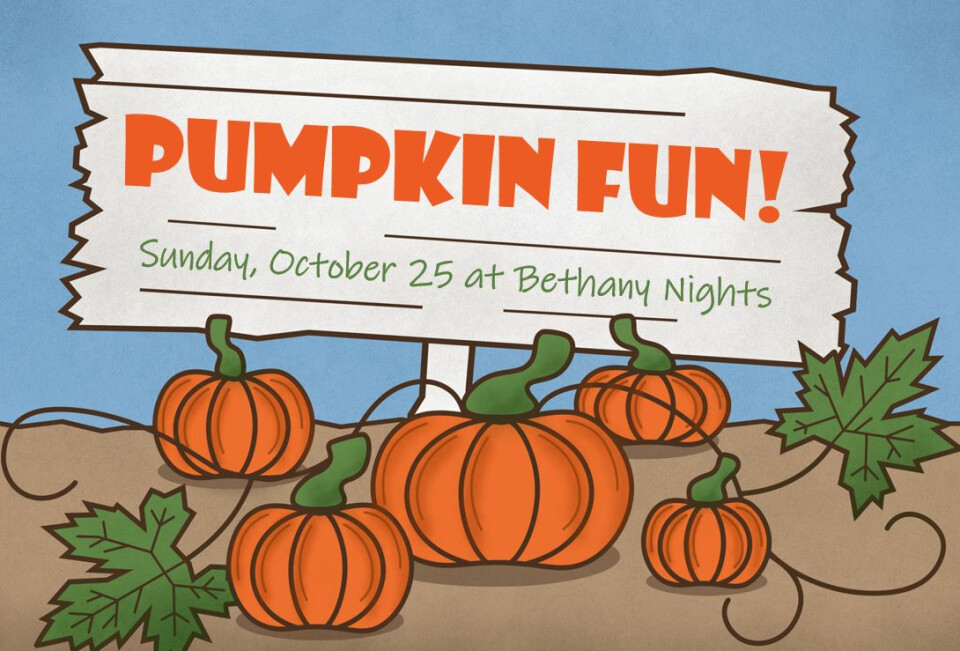 Sunday, October 25, 2020, 6:30 PM - 8:00 PM
Pumpkin Fun Night | October 25 | 6:30 PM
Bethany Kids in grades K-5 are invited to a night of Pumpkin Fun! Wear a fun costume and come enjoy sweet treats, games, and pumpkin decorating. (No scary costumes or weapons, please!)
Please note that this is not a "drop off" event; parents can attend Bethany Nights service while kids have fun in the lunchbench area.
Kids must wear COVID-appropriate masks while on campus; it may get chilly so a sweatshirt might be a good idea, too
Space is limited to the first 42 children. Reserve your child(ren)'s spot below.