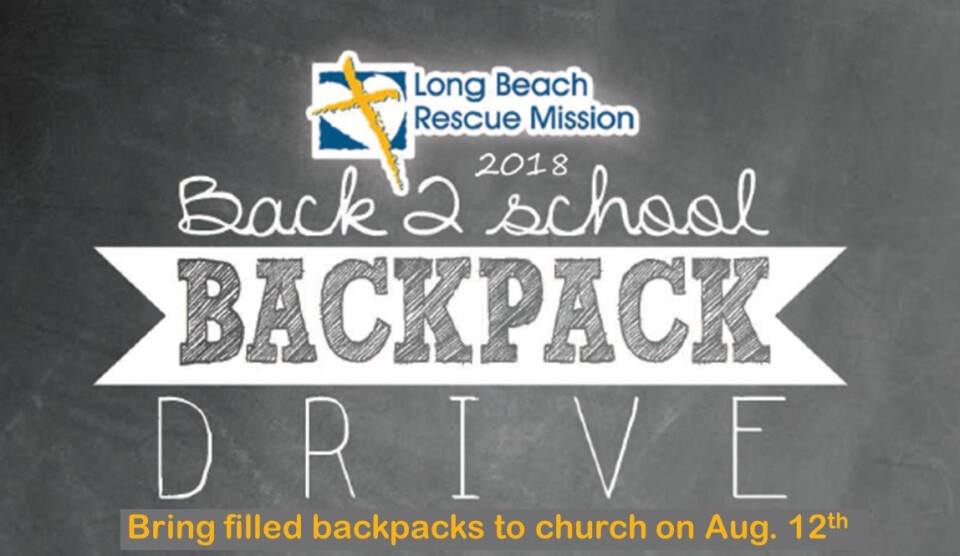 Sunday, August 12, 2018, 9:00 AM - 12:00 PM
Back2School Backpacks | August 12
As our local stores begin sales on school supplies, did you know that many students within our own city do not have the resources to be successful in school?
Bethany Church will be partnering with the Long Beach Rescue Mission to provide filled backpacks for students in our community.
Bethany Church has a heart to provide 250 filled backpacks for the LBRM's drive. Will you accept the challenge with us?
Click here for a shopping list.
Remember, bring your filled backpack to church on August 12 as we pray over these items and the students who will receive them.