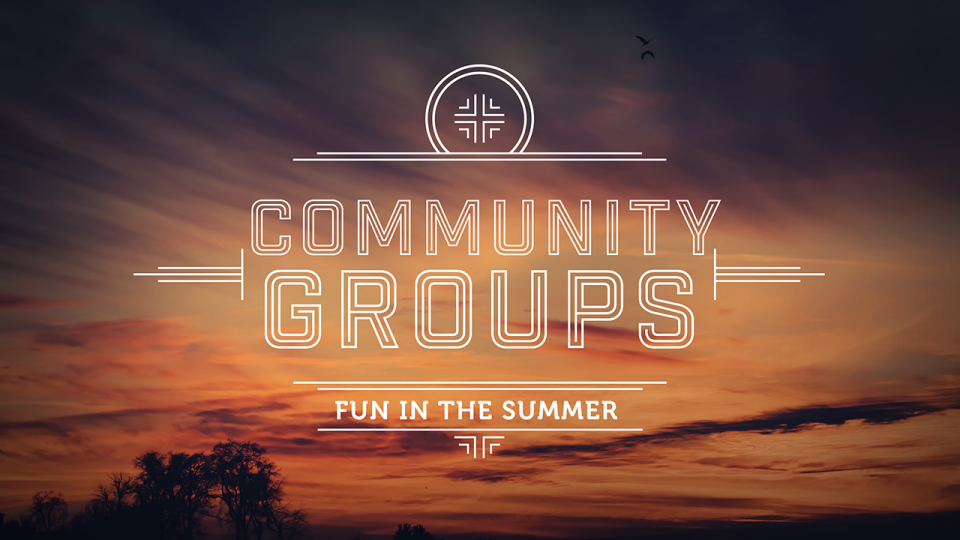 Sunday, July 09, 2017 - Sunday, August 13, 2017
Find a group that connects with a hobby or interest and register today.
Click on the name of the group and you will be taken to the registration form. All groups with a cost associated with them will be collected weekly at the class.
Cooking - (30 Family Limit)
Led by Matt Turner
Location: Bethany Church Kitchen
Every Other Sunday / 3 - 5 pm / Estimated Weekly Cost: $50
There are two separate classes:
1st Class: July 9, 23, August 6
2nd Class: July 16, 30, August 13
Learn practices for meal prep on multiple recipes for a week's menu. You will make 4-5 meals for a family of four for the $50 fee.
Baking - (No Limit)
Led by Nikki Wilson
Location: Bethany Church Kitchen
Thursday Nights / 6 - 8 pm / Estimated Weekly Cost: $15
Learn how to bake delicious desserts.
Shooting - (This group is full)
Led by Tim Emanuel
Location: Tim's house and gun range TBD
Every Other Tuesday / 6 - 8 pm / $50 for July 25 & August 8
Marine Veteran and Huntington Beach Police Detective, Tim Emanuel, will teach firearm safety & techniques followed by training and practice at the gun range.
Fitness Training - (No Limit)
Led by Al Dorsey
Location: Bethany Church Gym
Monday Nights / 6:30 - 7:45 pm / No Cost
Extreme stretching & circuit training.
Bring: Yoga mat, water, towel and wear comfortable athletic clothes & shoes.
Hiking - (No Limit)
Led by Tim Rosnick
Location: Meet at Bethany Church
July 15, 29, and August 12 / 7 am / $5 per vehicle for parking
Three hiking trails: Switzer Falls, Winter Creek Loop, and Mount Islip. Wear comfortable & sturdy footwear.
Bring: 1-2 liters of water, snack/lunch, sun protection. Optional: Light jacket, hiking boots, hiking poles, hat.
Concerts in the Park - (No Limit)
Led by Dave & Kahryn Darjany
Location: El Dorado Park
Friday Nights / 6 pm / Optional donation (suggested $5/family) per week
Have dinner together and enjoy the Long Beach Municipal Band Summer Concerts Series at El Dorado Park. Meet by the soccer goal near Willow St & Studebaker Rd.
Bring: Dinner for you and your family, lawn or beach chairs and blanket. Optional: Snacks.
Beach / Bay Day - (No Limit)
Led by Jeff & Sara Mills
Location: Bay side at 59th Pl & Ocean Blvd
Friday Evenings / 4 - 6:30 pm / No Cost / July 14, 21, August 11, 18
Come hangout at the bay. Relax, swim, and play some games.
Bring: Beach chairs, beach games, ocean toys, towels, dinner or snacks.
Sewing, Quilting, Needle Arts - (No Limit)
Led by Tisa Brookhyser & Carla Ganio
Location Bethany Church ARC
Wednesday Nights / 6 - 9:30 pm / $10 for quilting instruction
A time to share creativity, work on unfinished projects, learn new skills & techniques, and have fun together in the process.
Bring: Sewing machine (we have a few to borrow). Supply list will be emailed to you.
Surf Fishing - (No Limit) (Fishing License Required for ages 16+)
Led by Tim Springer
Location: Sunset Beach at Anderson St & So. Pacific Ave
Wednesday Nights / 5:30 - Sundown / $5 per week for bait
Expert or beginner, surf fishing is a fun way to enjoy the beach, sun & fishing. After, we'll stop for milk shakes and conversation at a local eatery. Come be a part of our group and enjoy God's beautiful creation.
Bring: Fishing equipment and fishing license for anyone over 16.
Disk Golf - (No Limit)
Led by Zach Tilson
Location: El Dorado Park Disc Golf Course
Sunday Evenings / 4 pm / No Cost
Like golf but with specialized Frisbees. Come have fun learning this great game and make new friends.
Bring: Disc golf discs (there are a few for those who don't have them, but that is limited).
Board Games - (25 People Limit)
Led by Anthony Friedman
Location: Bethany Church ARC
Every Other Friday Night / 7 - 9:30 pm / No Cost
Are you a gamer at heart or want to learn some new games? This is the place to enjoy a game and connect with new faces.
Bring: Any board game you would like and snacks.
Cycle Touring - (No Limit)
Led by Paul Copeland
Location: Various
Thursday Nights / 6 pm / No Cost
Varying locations.
Come ride your bike around different parts of Long Beach and get to know each other.
Bring: Your bicycle & helmet
Painting - (No Limit)
Led by Kelly Sundstrom
Location: Bethany Church ARC
Tuesday Nights 6 - 7 pm / Estimated Weekly Cost: $20
Come and have fun learning painting techniques from Kelly, who earned a Bachelor of Fine Art in Drawing and Painting from CSULB, while you recreate famous works by classic artists.