Laurie O'Toole Shares Her Story
Laurie shares what's encouraging her lately
Getting to Know Laurie O'Toole
Tell us about your immediate family: We are lifetime Long Beach people. I have lived in the Long Beach area my entire life, attended Brethren Schools through high school and graduated from LBCC & CSULB. We currently live in the house my mom, Debbie, grew up in. (That's me in the picture at 2 year's old helping in my grandma's kitchen, which is now my kitchen. I still have the mixer!) My husband Dave attended Long Beach schools and was a teacher in LBUSD for 47 years. Our son, David, attends LBCC.
How long have you been at Bethany: Our son started attending Bethany before we did. My mom was serving in the MOMS group and took David with her while I was teaching classes for LBUSD. Eventually I started attending the MOMS group and David started attending Bethany Preschool which led us to Bethany Church as a family. In 2003, I was hired as a part-time English teacher at Bethany Middle School and went on to serve as the assistant administrator until 2017. I love Bethany School so much and am so thankful for its impact in my son's life. I will also be forever blessed by the many opportunities that Bethany School provided for me and special relationships formed with so many teachers and staff.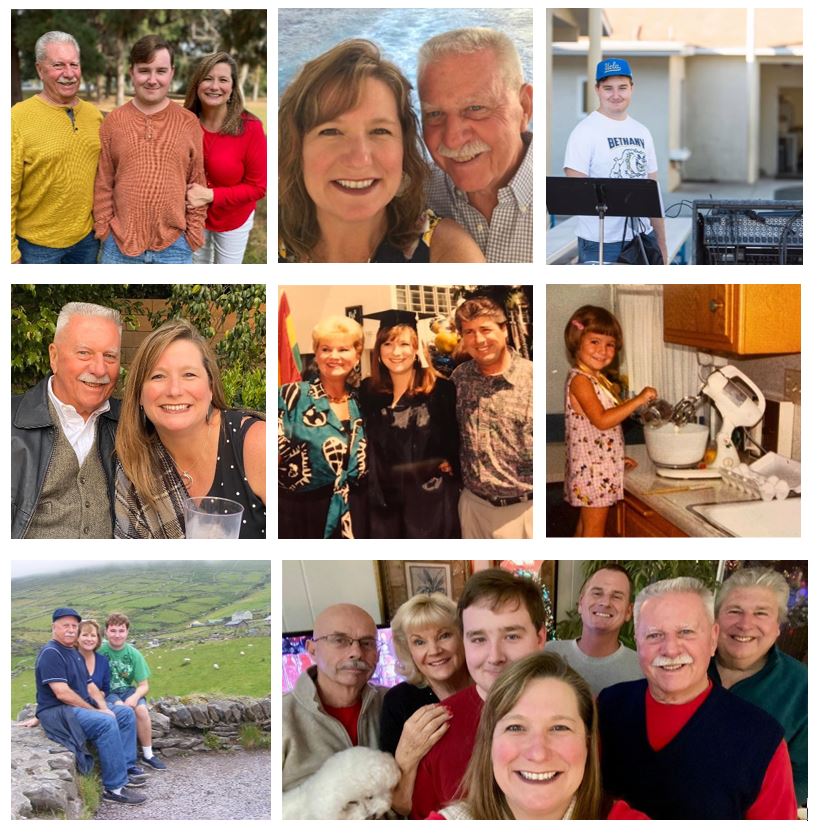 What is your Job &/or Hobbies: In January 2018, I transitioned from my role at Bethany School to a new role as Ministry Coordinator at Bethany Church, where I help with Sunday program, women's ministry, communications, and guest experience. I have spent much of my life in the classroom and my degrees are all in education but it has been fun to follow God's leading and see how He is doing something new in my life. I love working with this team of people!
My hobbies are reading, cooking, and travel. A perfect day off would include reading a favorite book with a cup of coffee, baking cookies with my son, making a meal to share, capped off with reading and dreaming about future travel plans. I also love spending time with our neighbors. They have become like family during this past season.
What do you want people to know about you? I love people, but am more of an introvert than you might think. Also, I love capturing moments which is why I'm always snapping pictures, both at home and at work. In my family, I'm known as the selfie queen, trying to squeeze us all into the frame at the same time.
What do you love about Bethany? I am so thankful for Bethany Church and its impact in my family's life. I love that our son has grown up here and been influenced by so many people from school teachers, choir and Sunday School directors, youth and college group leaders, tech team mentors, and his growth group. Each has had an important imprint on his heart, and mine as well. I also love that our church has history within our city. Mention Bethany Church someone will say "Hey, I know about that church because…" We are a light on the hill in the city of Long Beach, and surrounding area. God has used us for 115 years and He is not done using us to influence our community and our world for His glory! I am grateful to be a part of that!