I Am Thankful for a Table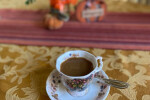 I Am Thankful for a Table
This is a picture of my dining room table with one of my tea cups.
I love this table but it isn't really mine. It was my grandmother's and over the course of the 50+ years that it has been in this space, there have been so many memories made around this very table. Holiday meals, birthday celebrations, wedding parties, baby showers, memorial meals, game nights full of laughs, dinners with friends, legal planning meetings, hard conversations with tears, tea parties with lovely ladies, and sweet Valentine's dinners, too. I have considered remodeling my galley kitchen to open the wall and make my dining room a part of my kitchen. While it would make my everyday space bigger, it would eliminate this sacred space, the dining room with this family dining table, a space reserved for gatherings.
I am so grateful for gathering around tables. This summer, Bethany invested in "Summer ReConnect," when we intentionally planned events where we could gather around tables together. A shout out to the Women Bethany! I have loved the times in the last 4 months when we have spent together around tables, meeting new people, sharing our hearts, enjoying a meal, playing games, studying God's Word, and praying together. Each time we gather together, it has been rich and sweet.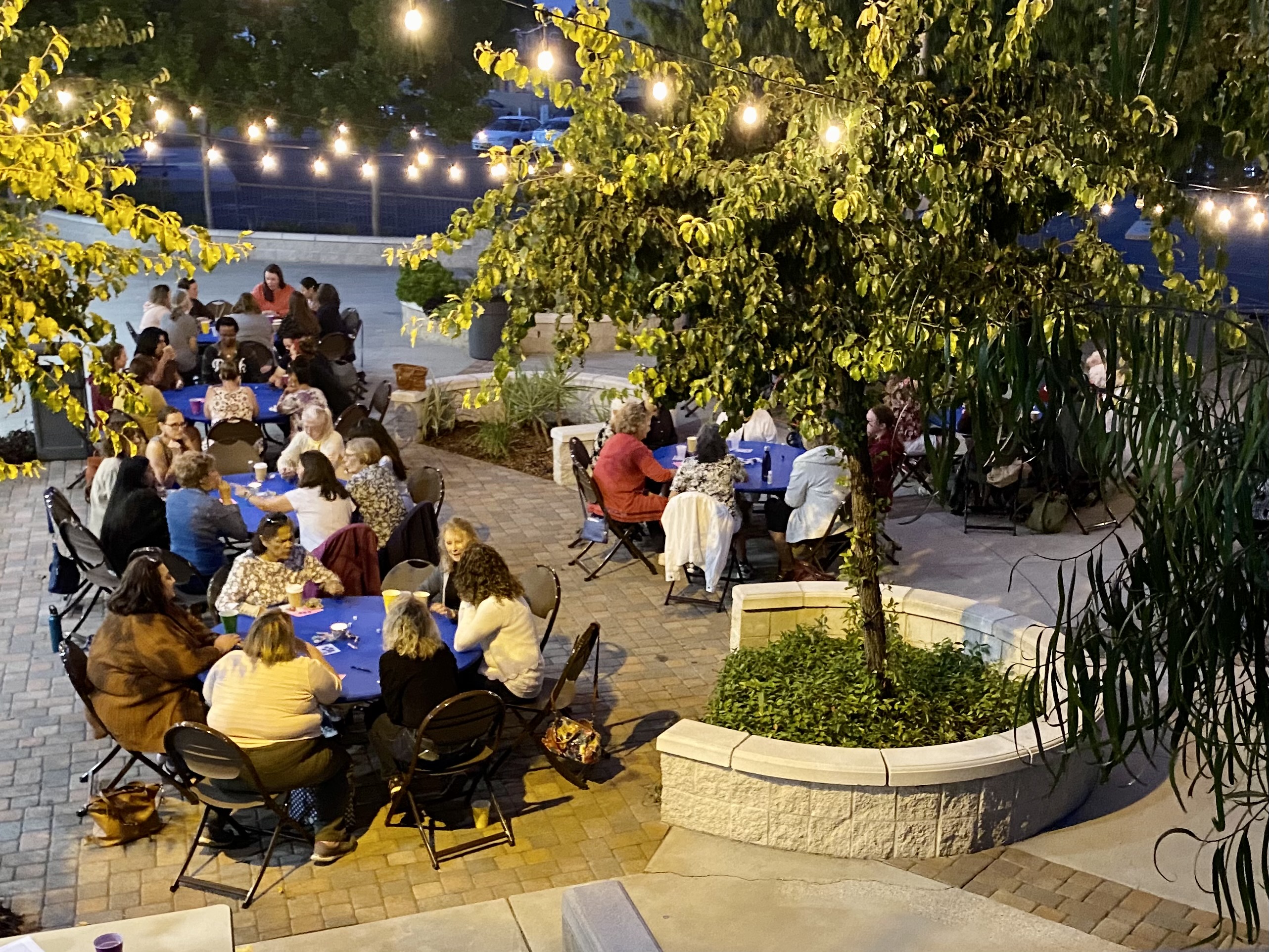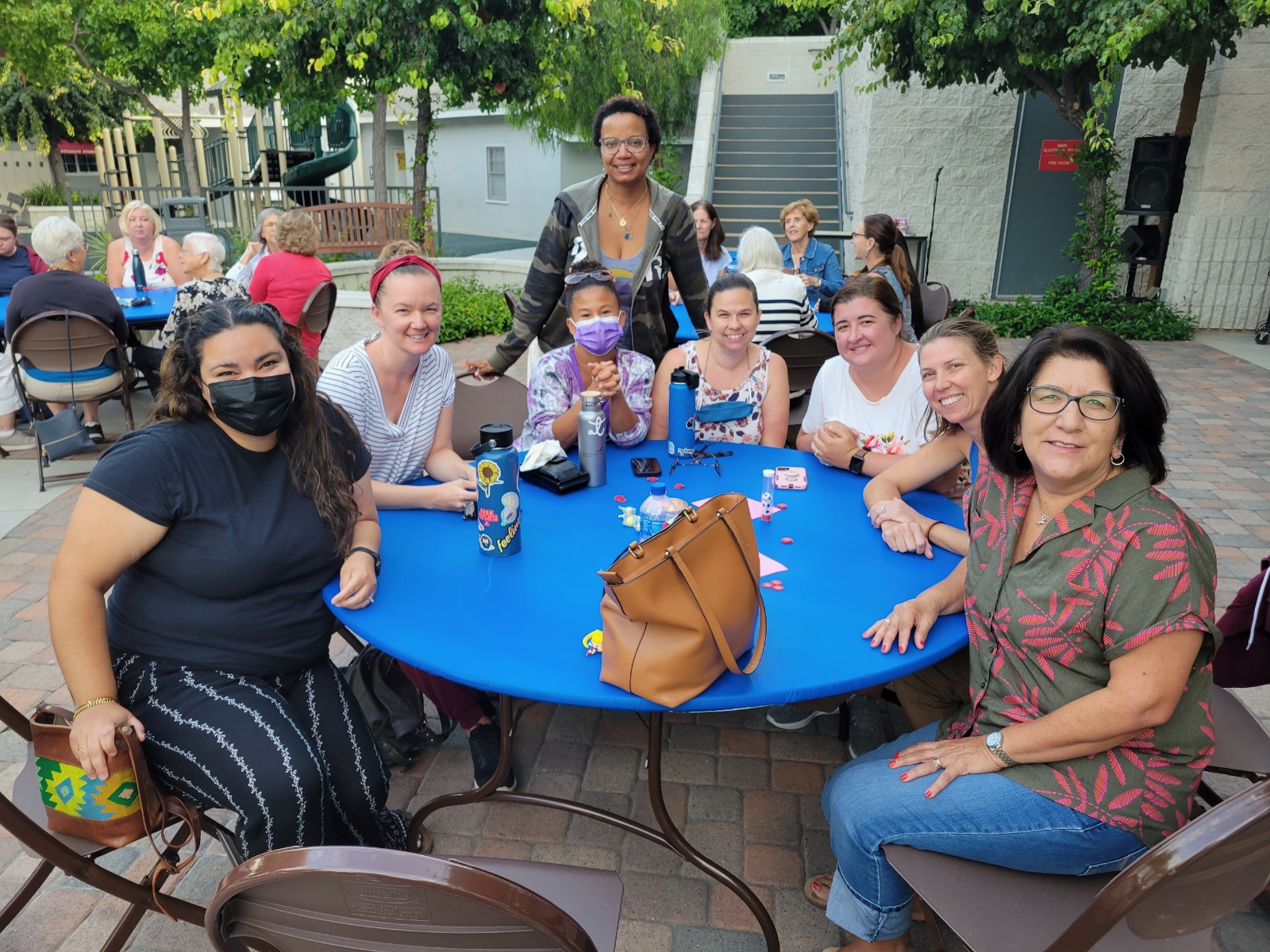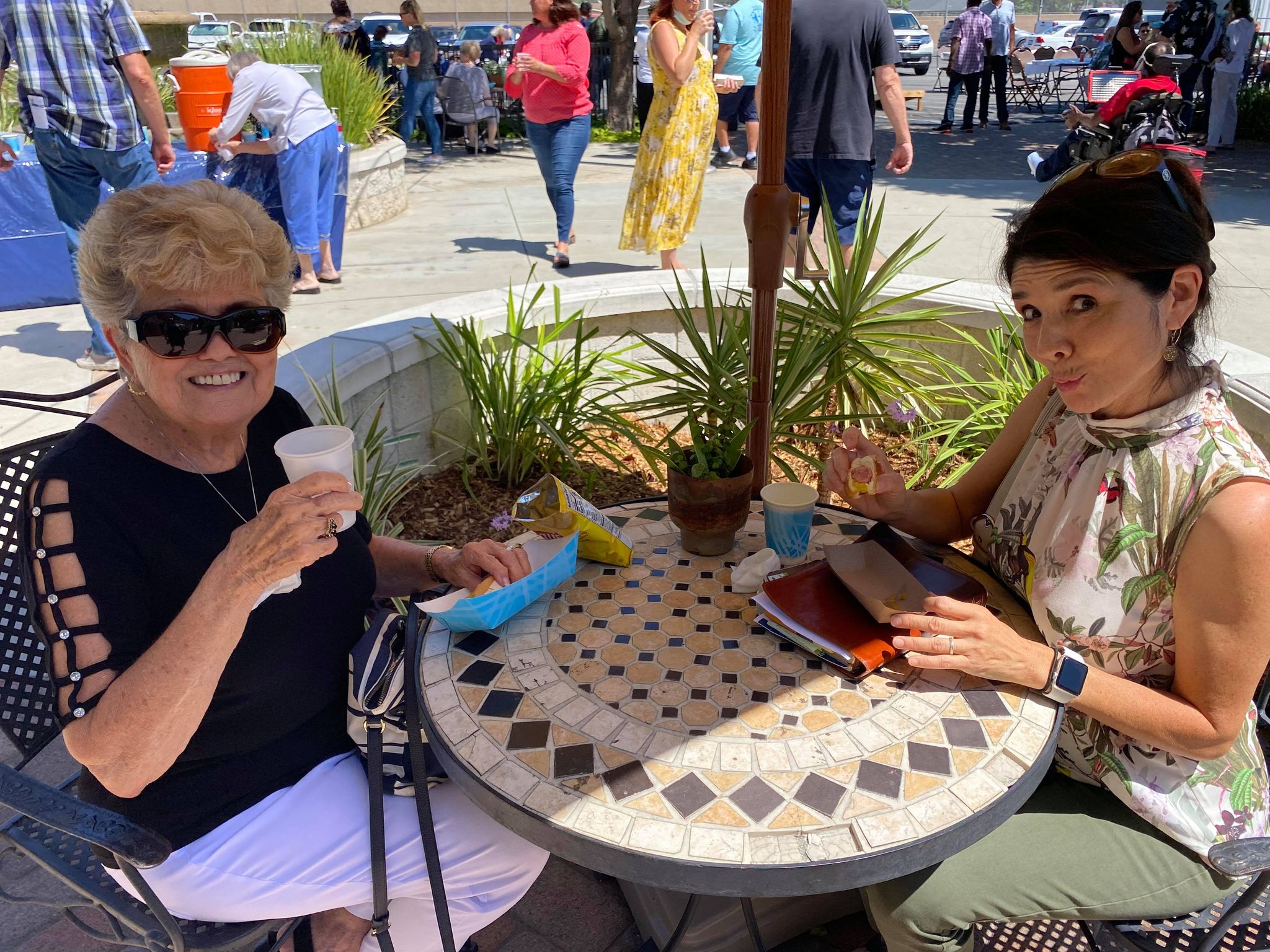 There is so much that is beautiful about gathering around a table. It's also biblical, you know! Psalm 23 tells us that "You prepare a table before me in the presence of my enemies; you anoint my head with oil; my cup overflows." In Acts, we learn that the very first church "broke bread in their homes and ate together with glad and sincere hearts." Even Jesus Himself made a priority to share a meal with His followers on numerous occasions. Of course we know about the last supper, but there were many people with whom Jesus shared a table. Luke tells us that "when He (Jesus) had spoken, a Pharisee asked Him to have lunch with him; and He went in, and reclined at the table." Can you even imagine?!? Jesus made time, in the midst of His earthly ministry, to not just grab a coffee in a to-go cup, but to gather and recline around a table. He both accepted and extended hospitality. I think He knew that was where heart level conversations begin... around the table.
We have been given the example of doing real life together, gathering around tables, sharing our time and our hearts, and encouraging one another. Our cups can overflow to others in hospitality because of the abundance we have in relationship with Jesus.
As I look forward to Thanksgiving, I am thankful for that same table, around which we will again gather this year. I will be grateful for the table and the overflowing bounty. But more importantly, I will be forever grateful for the relationships that continue to grow as we sit and sup together.
How have you been blessed around a table?