Ladies, join us as we connect together!!
As the Women of Bethany, our goal is to connect in authentic relationships so that we can encourage and challenge each other to glorify God and see our lives, and the lives of others, transformed into Jesus followers. We will do that through big events and small gatherings where women can connect and share their lives together. Save the dates for these.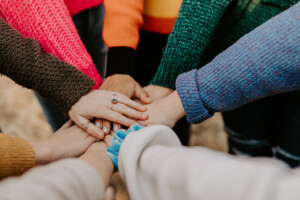 Women's Connection Nights | Starting February 15 We will also have monthly women's gatherings. Join us this spring as we gather to connect and encourage each other. We'll enjoy conversation and snacks as well as a devotion and discussion all based on The Beatitudes in Matthew 5. Over the course of our time together, we will also challenge each other to memorize this important passage of scripture. These connection nights will take place on the third Wednesday of each month, February – August, from 7:00 - 8:30 PM in The Well Ministry Center. (These coincide with youth group times so that moms can drop teens off at youth group and drive around for a time of women's connection!) Those dates are: Feb. 15, Mar. 15, Apr. 19, May 17, Jun 21, Jul 16, Aug. 16 and Aug. 23. Let us know you're interested so we can plan effectively by clicking here.

IF:Gathering | March 3-4, 2023 Many of you have already started asking if you can reserve your spot at IF:Gathering this year. YES! The registration is already open on our website! Register by the end of January and the cost for the 2-day in-person event is only $35, which includes 3 light meals, goodies, activities, plus your own personal access to the IF dashboard to re-watch sessions and more. (There is also an option for digital access only.) Want to be a part of the action? We are looking for a team of ladies to help with set up, décor, food, coffee, etc. Mark "Yes!" on the sign up form to be a part of the team! You can see a promo video and list of speakers as well as sign up today by clicking here.
Summer 2023
Look for the return of July Wednesdays Women's Walking Group
Jesus walked with His disciples. So we will again gather to walk together in the early mornings sharing life and the beauty of the park.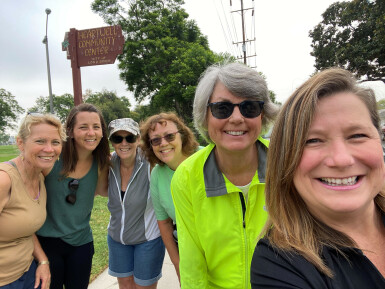 On-going Gatherings for Women
Sundays: Women of the Word is a Connect class for women of all ages who desire to connect in community over God's Word and meets Sundays at 9 AM. For info contact Jana Shields or email .
Thursdays: MOMS of little ones gather in homes on Thursday mornings at 9:30 AM for a couple hours of conversation and play. Register today for our Spring MOMS events on campus; click here for more info. Email for info. The final event of the season is May 26 in the lobby.
Monthly: Hannah Circle is a fellowship of women with a heart to reach the world for Jesus Christ, and to encourage and pray for those who do so; this groups meets the first Tuesday of each month. For more info contact Barb Darjany or email .
Quarterly: Overflow

is a group of widowed women who gather to encourage and extend care to each other, while sharing their stories of grief and healing. For info contact Ellen Duren or email .
You can learn more about Women's Ministry by contacting or by clicking on the events featured below.