Ladies, join us as we connect together!!
As the Women of Bethany, our goal is to connect in authentic relationships so that we can encourage and challenge each other to glorify God and see our lives, and the lives of others, transformed into Jesus followers. That starts naturally around a table. We are reserving a seat just for YOU!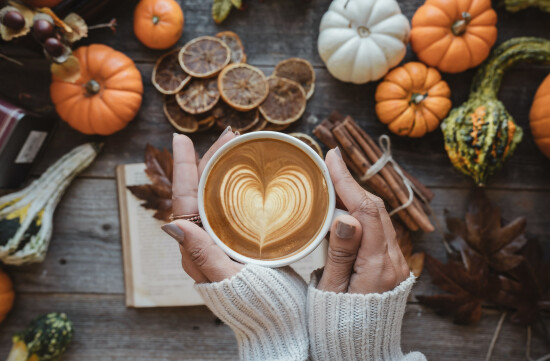 Connect with us this Fall 2022!
A new women's Growth Group begins September 18. This growth group will meet every other week from September through May and will focus on The Journey of a disciple. Ladies will meet to study the elements of discipleship and encourage each other as they live it out in every day life. If you are not already involved in a growth group and are interested in joining this, contact Laurie O'Toole by September 11.

Pumpkin Spice & All Things Nice | October 27 at 7 PM Ladies, come join us as we kick off the holiday season together! We will gather for dessert and a warm beverage bar and participate in fun conversation and activities around the table. Click here for more info and to RSVP for this fun event. Invite a friend!
Spring/Summer 2022
The theme for our events this year was "The Table," in which we practiced extending & receiving hospitality like Jesus did and learning to hear each other's stories around a table. That can happen through big lovely events but even more so through simple small gatherings. Here are some of the ways we did that this spring:
July Wednesdays Women's Walking Group Jesus walked with His disciples. So we walked together in the early mornings sharing life and the beauty of the park.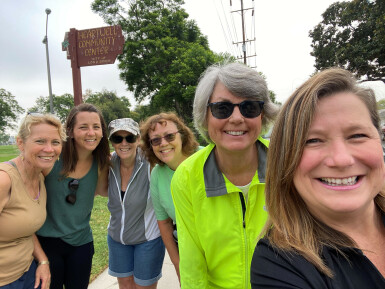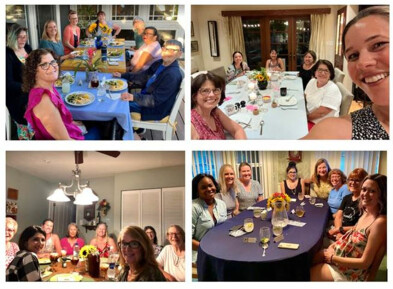 On-going Gatherings for Women
Sundays: Women of the Word is a Connect class for women of all ages who desire to connect in community over God's Word and meets Sundays at 9 AM. For info contact Jana Shields or email .
Thursdays: MOMS of little ones gather in homes on Thursday mornings at 9:30 AM for a couple hours of conversation and play. Register today for our Spring MOMS events on campus; click here for more info. Email for info. The final event of the season is May 26 in the lobby.
Monthly: Hannah Circle is a fellowship of women with a heart to reach the world for Jesus Christ, and to encourage and pray for those who do so; this groups meets the first Tuesday of each month. For more info contact Barb Darjany or email .
Quarterly: Overflow

is a group of widowed women who gather to encourage and extend care to each other, while sharing their stories of grief and healing. For info contact Ellen Duren or email .
You can learn more about Women's Ministry by contacting or by clicking on the events featured below.