Richard Craig Shares his story
Rich shares what's encouraging him lately
Getting to Know Richard Craig
Tell us about your family: Gloria & I met at CSULB and we married in 1984. We have 2 adult children, Judy and Robert (Augie).
How long have you been at Bethany: We have been members since 1993. Currently we are serving in Guest Experience. I served as a Deacon for three years and was also involved with Men's Ministry, Journey Classes, and organized the Bethany Campout for several years. Gloria and I also worked in Children's Ministry and Kid's Camp. Gloria is currently a Deacon, part of the Care Ministry, and the Greeting Team. She is a Nurse Practitioner and leads the Mexico/Genesis medical missions.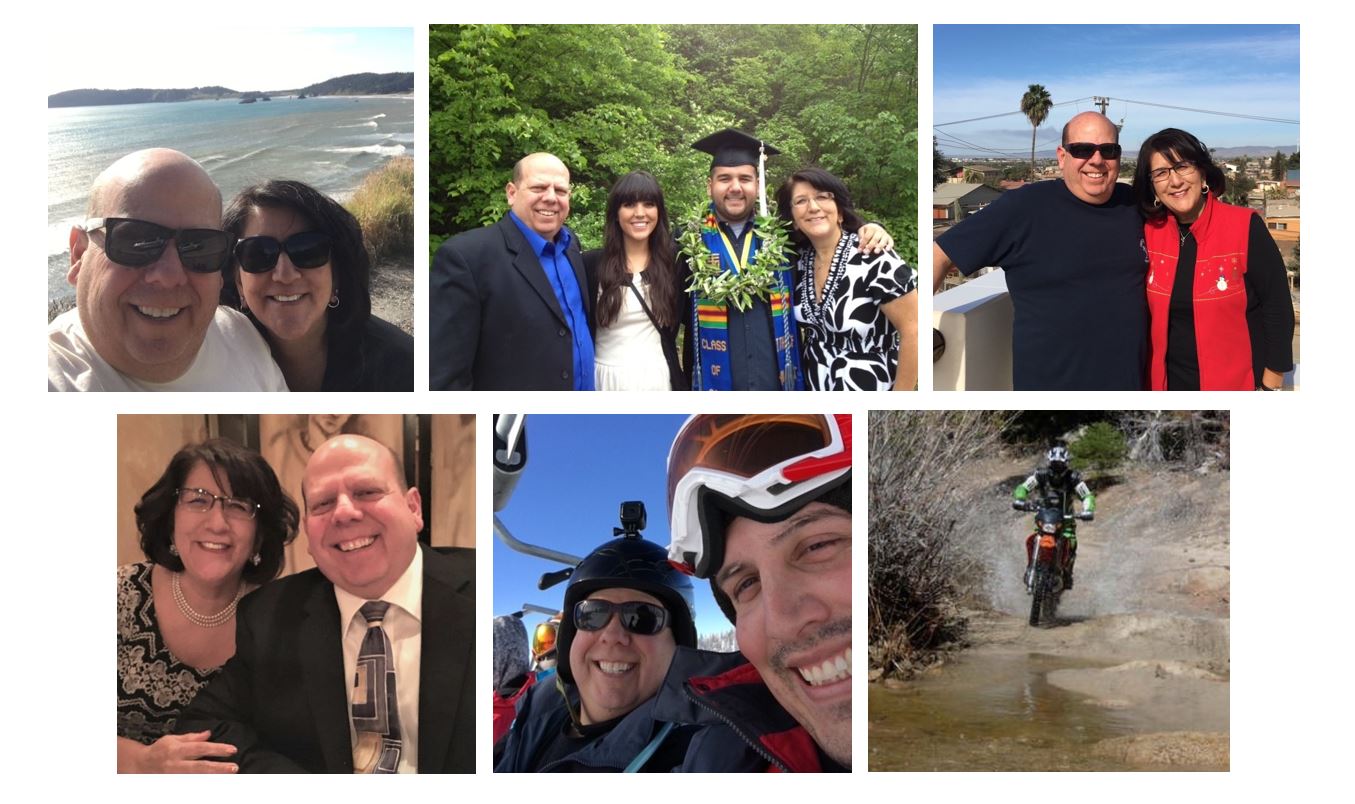 What is your Job &/or Hobbies: I've spent my career in investment banking and sales. I currently work for a manufacturing company in the local area. It puts to use my talent for talking on the telephone all day. In my spare time, I guess I lean towards "thrill sports". I love riding motorcycles, both dirt and street, and the last few years I've gotten back into snow skiing. I used to scuba dive but haven't had much chance to do that recently. I would love to be a pilot and to skydive – if it weren't for my fear of heights.
What do you want people to know about you: In a way I wish they didn't know it. Even though I may seem outgoing and love to joke around, I'm actually pretty shy. If I don't rush up and say hello, it isn't you. If you're shy, too, we can wave. If you're not, come over and say hello, I promise to not run away. It's a good thing my career was spent on the phone.
What do you love about Bethany: Friends. People that pray for you and also are willing to go out of their way to see how you're really doing. Also, they reach out in practical ways whenever you're in time of need. It's also been a great opportunity to meet people outside your normal circle.
My Favorite Verse is John 11:35 "Jesus wept." Yeah, I catch a lot of teasing. When we worked in Kids Ministry that was a favorite memory verse to try and gain some contest points. If they were sandbagging I would ask them to explain what was happening in the preceding verses. To me it has also really shown me the humanity of Christ. Was he weeping for the loss of Lazarus, his friend? For the grief of Mary and Martha? The fact that all his friends were going to feel the sting of death? Or was he weeping for the pain and death and torment he himself would be facing? There are so many other possibilities as well in just those two little words.