Sam Newnes Shares His Story
What's Encouraging Sam Lately
More about Sam Newnes
My Time at Bethany: My family has been coming to Bethany since I was a baby. I even attended Bethany School. I became actively engaged at church when I entered Junior High. So I have been coming to Bethany about 23 years. I am currently the College Ministry Director and help with some care opportunities and now a spring elective, as well. My mom, Nancy, and I still attend, while my sister now attends the Garden.
What I Love: I love art. My mom was a big influence in that she always encouraged me to create things. I draw, paint, do pottery and even write. I enjoy music, too, occasionally playing piano or guitar. My favorite of all the arts is painting. Some artists who have influenced how I paint include Monet, Kinkade, Van Gogh, and Afremov. Here are a couple of my paintings; one from high school and a current project.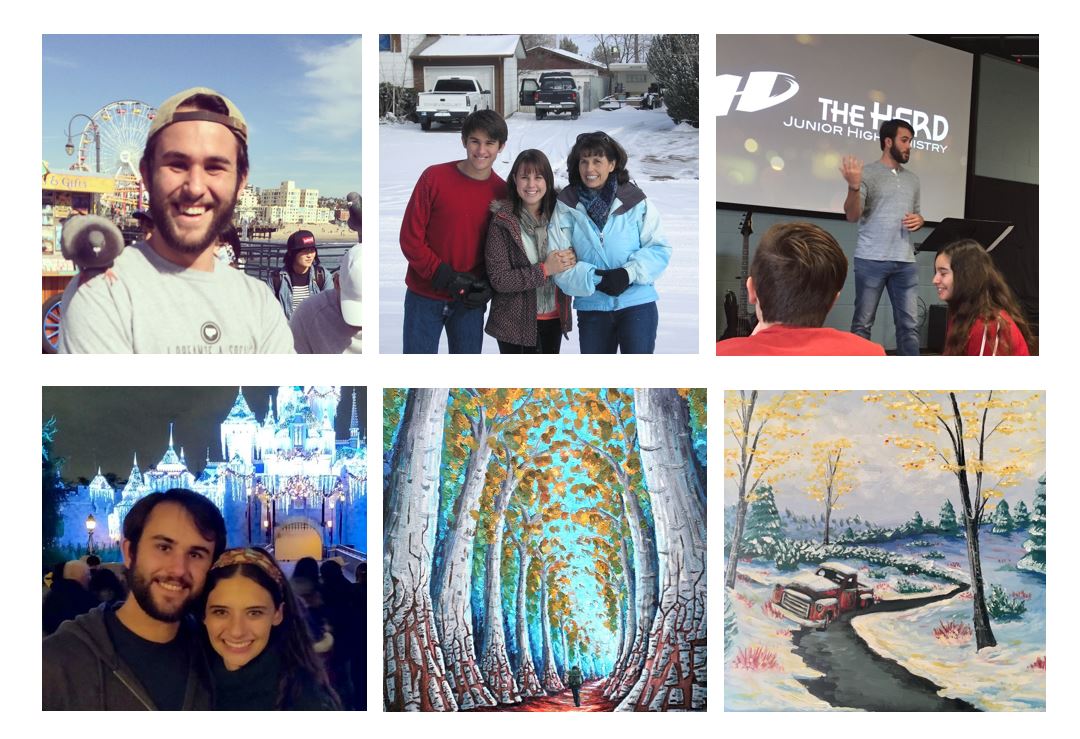 I also enjoy public speaking. One of my favorite parts of school was writing sermons or presentations on topics I really care about. I also had the opportunity to give quite a few lessons while leading the college ministry and interning for the Junior High ministry. I can talk for quite a while if you let me and it's something I am passionate about. But now the thing I am trying to work on is listening. Listening makes for a better teacher and that I hope to be. I also enjoy performing. I was never in play or production, but I was on an improv team in high school and it was a lot of fun. I hope I can find something like that again.
When I am with friends I love to play board games or go for hikes/ play disc golf. I really enjoy the quality time of being able to do something engaging while talking about life.
I also love my girlfriend. She is a big part of my life and that is why I want you to know a bit about her. We met at a Christmas Party that my friend from the Joshua Wilderness Institute invited me to back in 2017. We have been dating for almost 3 years now. She is currently teaching 4th grade in the La Habra school district and it is her first year as a full-time teacher. (Quite the year to be your first for teaching!) She is very smart, fun, & caring. I hope to keep her around.