Join us at Bethany this Easter!
---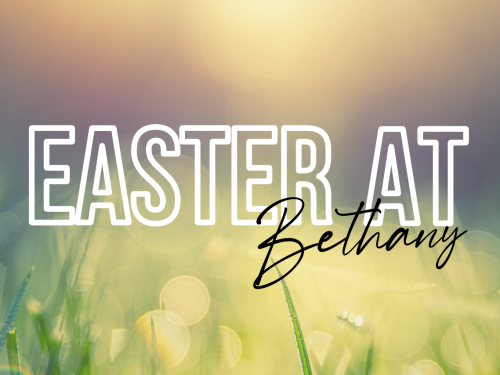 Easter Series: Journey of Faith
Life is a journey. There are ups and downs. There are joys and heartaches. There are successes and setbacks. And there is courage, initiative, and momentum, yet often fears, doubts and stagnation. Christ is not unaware of this reality that is our human condition. He walked a hard road himself. His disciples saw these contrasts in their journey with Him. And He invites us to be honest with Him about the ups and downs of our own Journey of Faith.
This Easter, join us at Bethany Church as we look at the highs and lows of Jesus' journey towards the cross, as well as those of His original disciples. We hope to see together, and encourage one another, that these hills and valleys are normal, and Jesus wants to walk right alongside us on the path, wherever we are at on the Journey of Faith.
Our Easter Services, detailed below, will be livestreamed on Bethany's YouTube channel (except the 6 AM Sunrise Service). We invite you to join us for the following special Easter services this year at Bethany!
---

Palm Sunday | April 2 at 10:30 AM
On Sunday, April 2, we will look at the contrasting emotions found on the Journey of Faith as the disciples witnessed the Triumphal Entry of Jesus, and then His Cursing of the Fig Tree. Kid programming will be available for children 3 months through 5th grade.
---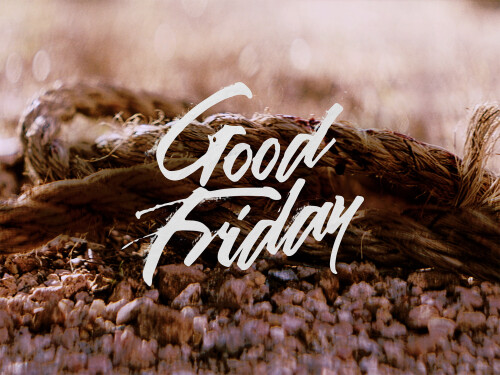 Good Friday | April 7 at 6:30 PM
Join us for this Friday night service at 6:30 PM as we look at the reflect on Good Friday and the all that Jesus experienced that day. What's so GOOD about being accused, rejected, mocked and crucified? The Journey of Faith isn't always an easy one.
Families are welcome to worship together as kids programming will not be available on Good Friday.
---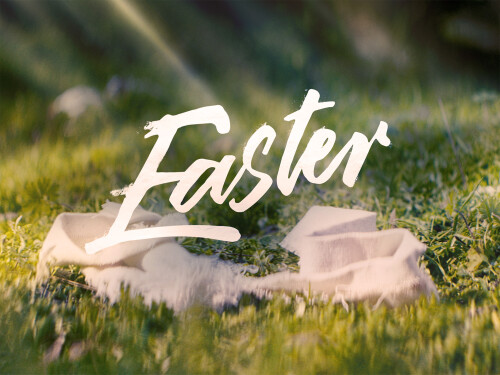 Easter Sunday | April 9
Sunrise Service at 6 AM | Worship Service at 10:30 AM
We enthusiastically celebrate the resurrection each Easter! However, that first Easter morning, Jesus' disciples were confused, alarmed and doubtful about all that has transpired. Join us as we celebrate the Journey of Faith together on Easter Sunday, recognizing it's not always a straight path, but rejoicing that God wants to walk it alongside you!
Sunrise Service: Celebrate with us at 6 AM in the courtyard with worship & a message as we watch the sun rise together. There will be no kids programming or livestream for this special, outdoor, early morning service.
Worship Service: Or join us in the sanctuary at 10:30 AM for our celebratory Easter Worship Service. Kids will have a great time with our children's ministry team. Coffee & pastries will be available before the service.
---

Starting Point | April 23 at 9 AM
God. Life. Faith. What's the point? Easter can bring up hard questions about all this. We invite you to continue this journey with a loving community of faith.
If you're curious about God, new to faith, just checking it out, or coming back to church after some time away, Starting Point is a great first step. It's a 5-week conversational small group environment where you can explore faith and experience community. It's a place where your opinions and beliefs are valued and no question is off-limits. Our next Starting Point group will begin on Sunday, April 23 24 at 9 AM and will meet for a total of 5 Sundays. Come join us for coffee and conversation. Visit bethanylb.org/starting-point for more info and to sign up.
---